This weeks throwback Thursday is crochet pattern #154 
It is slightly different as it has been revised twice!
it comes in 3 sizes Preemie, 0-3mths, 3-6mths
and it is made in UK-DK, USA-Light Worsted (3), AU-8ply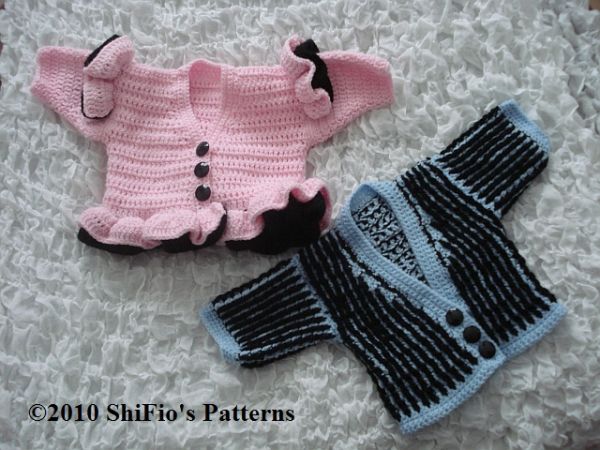 This was the original version back in 2010, I was going for an 80's styling with the black contrast
Not sure what I was thinking, the ribbed cardigan looks a bit strange in this colouring!!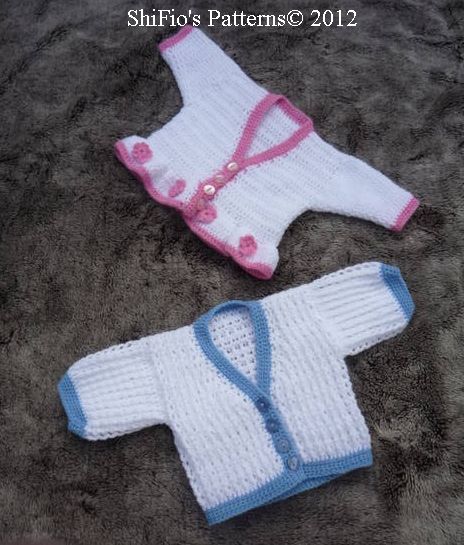 This was the first revision in 2012, i removed the shoulder ruffles, the second bottom ruffle and added flowers to the little girls one and changed the colour of the boys. I think it is much better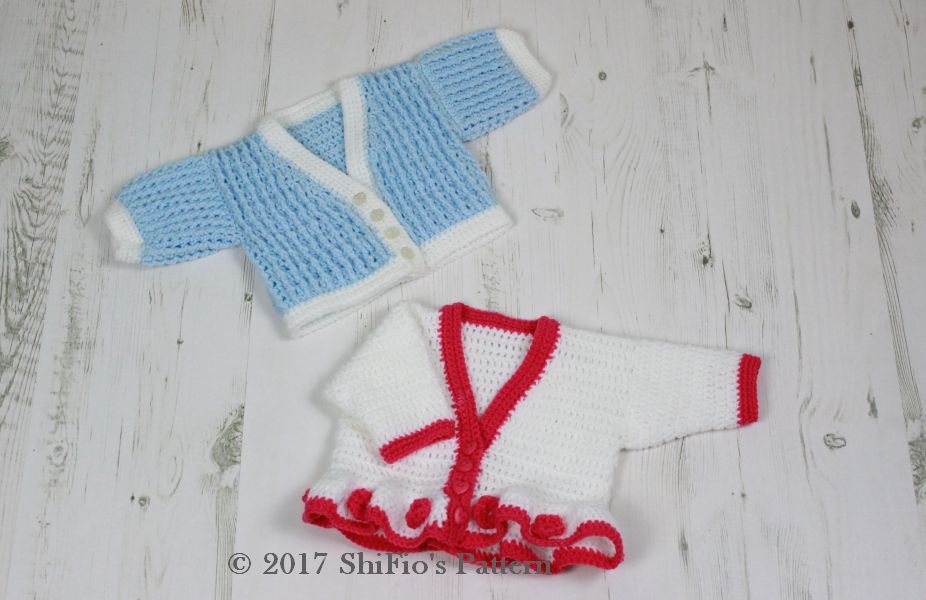 When Sarah came along we decided to redo it and get clearer photos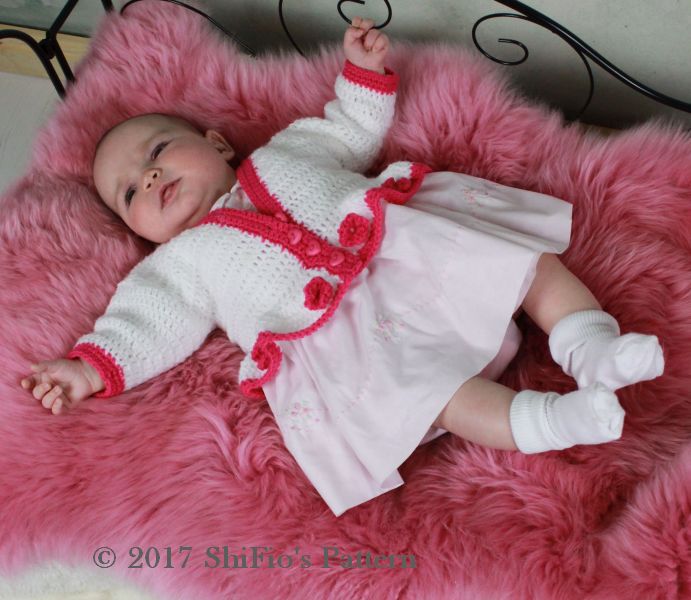 Doesn't our wee model look gorgeous in it ? I may be biased though lol
As always this pattern will be £1 for a week
Until next time
Fiona x