Hello everyone,
I did say I would be adding more post and I am glad that I have managed it so far!!
My 2 little munchkins have been sick and so everything gets put aside for comfort and cuddles.
Now they are on the mend here is this weeks throwback Thursday (our third)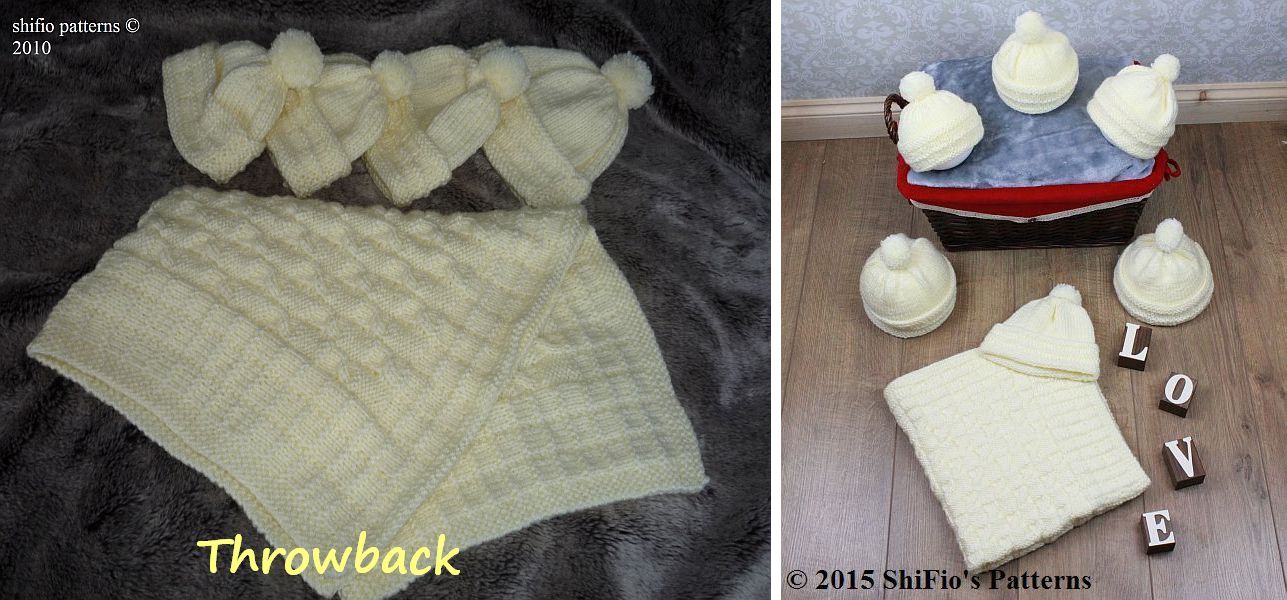 This week I want to highlight another one of mum's knitting patterns.
A matching hat and blanket pattern which has been made in UK-Aran, USA- Worsted and perfect for the cold weather we are having just now
I cannot believe this pattern was originally published in 2010 !! It certainly does not seem that long ago.
Designed in 4 sizes 0-3, 3-6, 6-9, 9-12, 12-24 months which could be made in complementing colours to match little jackets or a pram / buggy
mmmm so warm and cosy 🙂
until next time
Fiona x