I thought i might start doing some yarn reviews so that you can see which yarns we use.
My first review is on a newly discovered yarn
Caron Simply Soft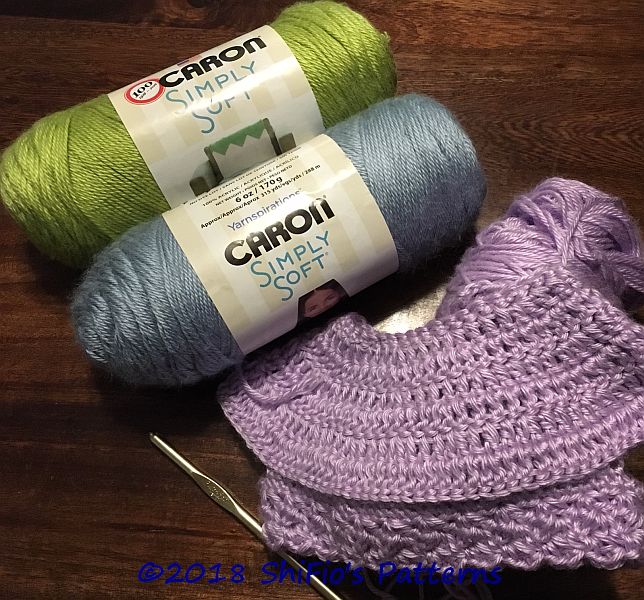 (Chartreuse, Country Blue & Orchid)
It is a worsted (aran) weighted yarn and they suggest using a UK-5mm, USA-H crochet hook or UK-5mm, USA-8 knitting needles
It is 100% acrylic and comes in 52 lovely shades
Under $5 / £5 so not the cheapest or the most expensive yarn out there
I first discovered this yarn when i spotted a beautiful hat mum had made, I knew then i had to get me some and try it out!!
I decided on the Chartreuse- a beautiful lime green colour
and with this i made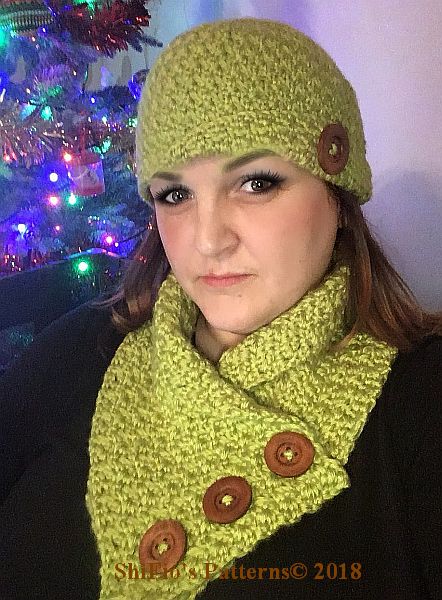 PRO's
It comes in a lot of colours
This yarn is so soft, making it a good choice for baby wear
Being machine washable and dryable makes it very versatile and parent friendly
Glides easily over your hook
Has a fuzzy natural look to the yarn
So far i have not come across any knotting in the yarn (where the yarn has stopped and they have rejoined it with a knot- one of the most annoying things to come across- I don't like knots in my work, so I usually have to then cut and sew in ends) so that is definitely a plus point
It is readily available in the UK and USA which is a plus point for me when designing
CON's
Tends to get tangled at the start, so you have to sort it out with multiple hands (this wastes precious crochet time)
The threads can split apart which can be annoying, if you have keep a tight tension on the yarn it makes it more likely to happen as you insert your hook, so keeping it slightly looser can help
It is thinner than other worsted (aran) weighted yarns I have used, but keeping an eye on your tension helps solves this
I had to google to find out what was the dye lot number on the label as it isn't immediately obvious (it is the ww number)
In conclusion I have to say I like this yarn a lot. I love the soft sheen and the colours it comes in and I am working on another project with it at the moment and will definitely be using it again
Until next time
Fiona x